Slab Leak Detection Services In and Around Lake Forest, California
Dark Spots, Wet Spots or Water On Your Floor in Lake Forest, California? It Might Be a Slab Leak!
Our licensed and professional local plumbers will find the leak in your home in Lake Forest, California using cutting-edge electronic equipment, guaranteed...
Current Specials
Call (714) 464-7889 or:
Get Help Now
We're here to help you, 24/7/365
What is a Slab Leak?
The term "slab leak" is used by plumbing professionals and insurance companies to describe water leaks that are underneath concrete floor or slab of your home. They are often difficult to notice. The can sometimes be repaired by cutting a small hole in the floor to access the pipe below to then repair the portion of pipe that is leaking. Depending on the condition of the pipes and the materials used, a repipe is sometimes recommended.
Lake Forest, California's Slab Leak Detection Skilled Plumbers Will Use Our Specialized Electronic Leak Detection Equipment to Find Your Slab Leaks!
We'll quickly find the exact location of your slab leak - and then we'll provide you with the cost effective ways to fix it.
Do you wonder if you have a slab leak?  Is your water bill costing you more than normal?
Maybe you see a dark spot on your floor that isn't going away.  You may actually have water pooling or puddling on the floor.  If you do, you might have a  slab leak, and the specific location of the leak can be difficult to pinpoint without breaking through the concrete to get to it.  This is where a skilled plumber who knows slab leak detection in Lake Forest, and slab leak repair, can help you and solve your plumbing issues.
The skilled plumbers at Elder & Young Plumbing handle leaks of all kinds, just about every day, and we can quickly diagnose slab leaks.
We know all the techniques to isolate the different parts of your plumbing system and narrowing down the possible cause of your leaks at your home. We even have sophisticated electronic leak detection test equipment that is designed to detect slab leaks, even underground within or below the concrete foundation.
Reach out to us at (714) 464-7889 now with questions or to schedule your slab leak detection service in Lake Forest.  We're ready to help.  24/7 emergency service is also available.
Once one of our professional plumbers finds the location of the slab leak, we can put a strategy together to solve your plumbing problem efficiently.
In the event you need to repair the slab leak, we can either repair it or offer you repiping services where we reroute the plumbing using copper repiping or pex repiping materials.
Worn Pipe Joints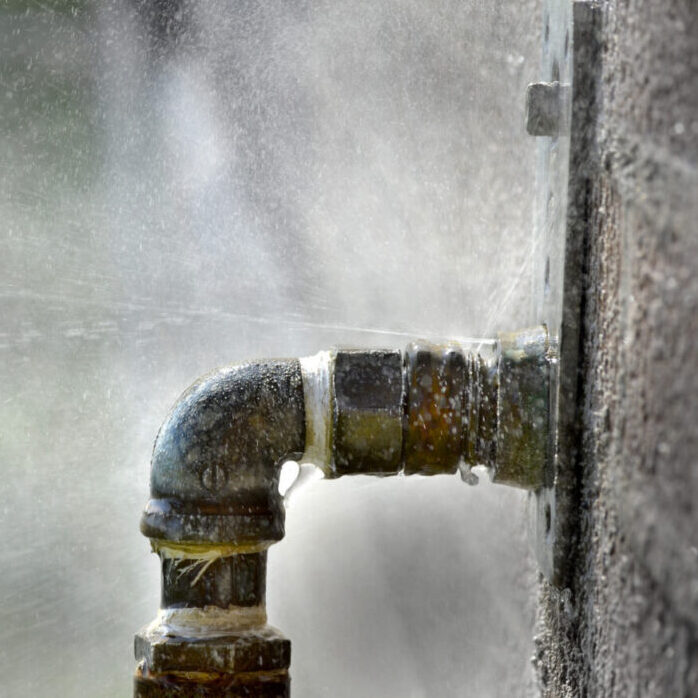 Curved pipe joints link straight sections together to direct water throughout your home, and they are especially vulnerable to pressure from the high-pressure water or extreme temperatures in your plumbing system over time. These connection points are the weak point of any piping system as welds wear down with age making it easier for them to break under stress. In order for plumbers to be able light fix a problem early on it is important that you identify when these weaknesses show up so that we can take care of things before there's an issue!
High Water Pressure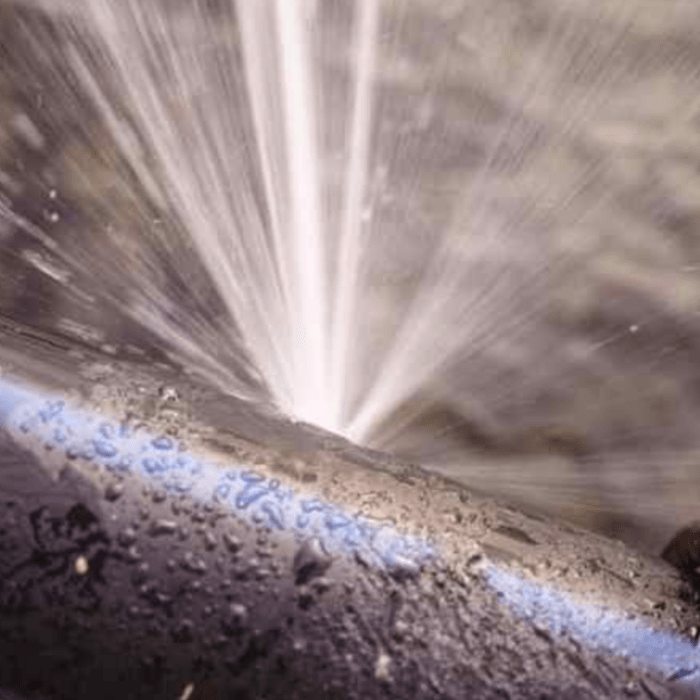 It is important to never underestimate the amount of pressure that your pipes are under. Your plumbing system works nonstop for hours at a time, as water flows through it every day in small doses; but when you're taking a shower or have all of your faucets on and open wide like an elephant's trunk, whoa! The continuous flow can wear down joints which may lead to leaks into our homes' ceilings or walls. This issue could be fixed by investing in new copper piping with better quality plumbers union fittings than those we've been using since our grandparents were born–or if you don't want to go quite so high-tech yet still need some TLC from someone qualified, we're available to help.
Foundation Shifting and Settling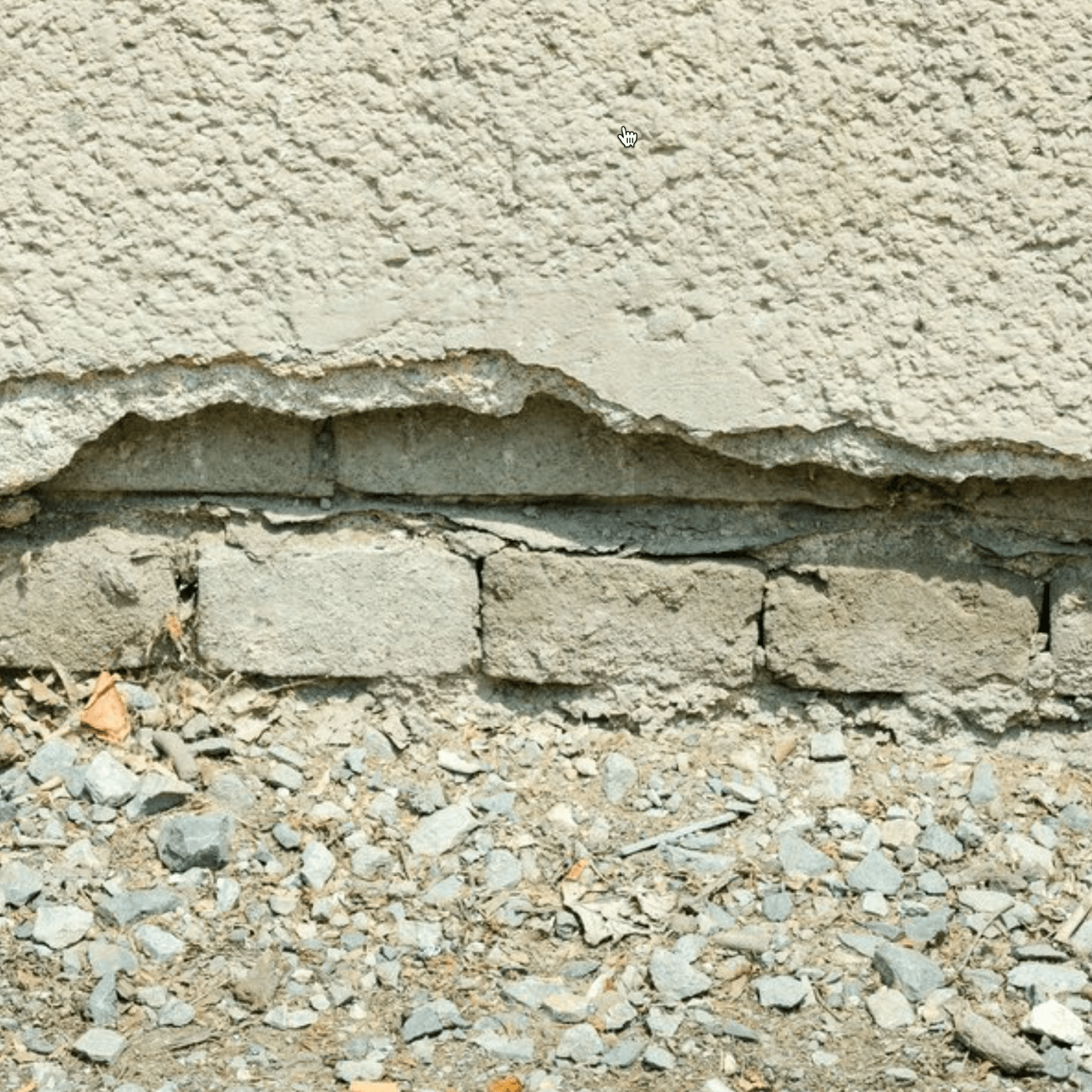 The pipes in your house in Lake Forest are more fragile than you might think. One of the reasons is that they have to move with what's happening around them, and if there's a problem elsewhere like erosion or an earthquake then the whole foundation can shift which will make everything go out of whack including anything connected to it such as water pressure changes and color issues. The reason why this happens is because sometimes when we're asleep at night our houses start moving just enough for all these small cracks inside those pipes so even though everything looks fine on the outside things aren't okay internally meaning now not only do we need help from people who know how fix problems but also companies that deal specifically with pipe repair here in town!
Old Pipes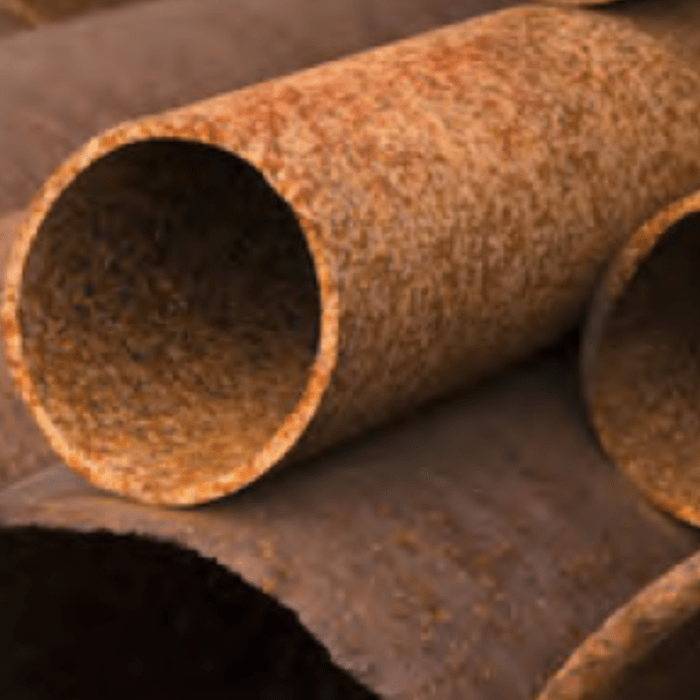 Pipes last years, but they won't last forever. Older pipes are made from materials that are much more prone to corrosion, such as iron. When corrosion occurs the pipe weakens until eventually it breaks entirely due to rusting or other damage related issues – this is when you start seeing leaks in your property which could potentially cause problems if left unchecked for too long! If you have older pipes like these at home in Lake Forest then we would recommend repiping with newer pipes before serious damages occur!
Pipe Corrosion and Aging Pipes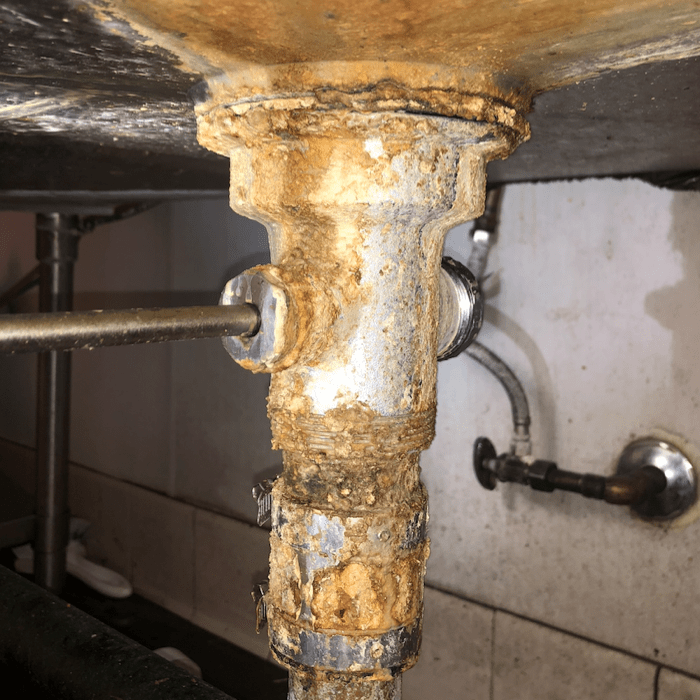 Time is your enemy when it comes to plumbing problems. If you see rust and corrosion on the pipes in your home, don't wait around- call a professional plumber right away! What's more, if there are any spots or other signs of damage that may be caused by corroding metal, then this will only get worse over time and become even harder for anyone else to fix later down the line. So if you notice these kinds of issues happening at all, consider replacing any problematic piping materials with something new like PVC as soon as possible because they won't cause long term trouble either way.
Tree Root Intrusion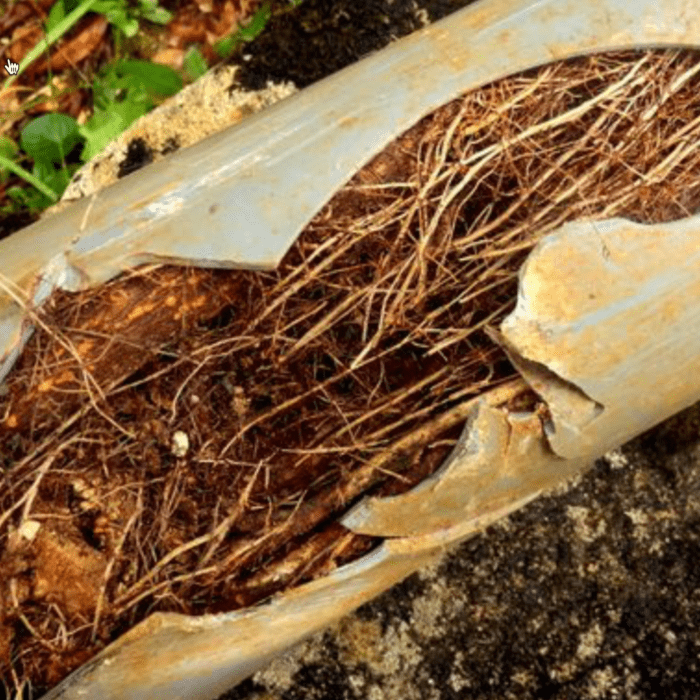 Rest assured that with the help of an expert plumber from Elder & Young, we'll use our leak detection equipment to find and fix your plumbing problems quickly.
Using a Slab Leak Detection Service Early On Could Save You Thousands
If you suspect you may have a slab leak in your property, important to call the skilled at Elder & Young Plumbing for cutting-edge electronic slab leak detection services.
We'll find the leak quickly and provide you with our service and plumbing repair options.
Slab leaks often go unnoticed for days, weeks, or months without any noticeable signs. When an undetected slab leak is found early on, it can save homeowners from major damage and repairs that are costly and disruptive to their day-to-day lives!
The earlier you are able to find your slab leak and get it fixed, the better off you'll be.
Call us now at Elder & Young Plumbing with questions or to set up and appointment now for slab leak detection services in Orange County and we'll get you taken care of asap. Call (714) 464-7889 now!
More Frequently Asked Questions